High in nutrients of biological interest
A single fungalspecies can have more than 100 active biomolecules
Mycotherapy can be defined as the application of medicinal mushrooms high in active biomolecules for the benefit of people's health, wellbeing and quality of life.
Using both single species preparations and specifically chosen synergistic blends of mushrooms, Mycotherapy helps to naturally complement integrative treatments and healthy routines.
I. obliquus, popularly known as 'Chaga' or 'Tsyr', is a medicinal mushroom that grows naturally in the northernmost forests of the European continent. Due to its black colour and the immunomodulatory and antioxidant properties of the polysaccharides it contains, it is known as the 'black pearl' or 'diamond of the forest'.
PROPERTIES OF MEDICINAL MUSHROOMS
Hifas da Terra's R & D team have contributed to documenting the scientific basis that explains the impact of medicinal mushrooms on health. Thanks to the study of their active biomolecules we know that they:
Medicinal mushrooms can help to boost the immune system preventatively, during an infection, or can balance it in cases of overstimulation (allergic and/or autoimmune reactions) (El Enshasy HA et al., 2013).
Numerous studies have shown that medicinal mushrooms can modulate the gut microenvironment (Dai, R. et al., 2021).
They help to balance physiological functions. They promote homeostasis by having a regulatory effect on numerous body systems.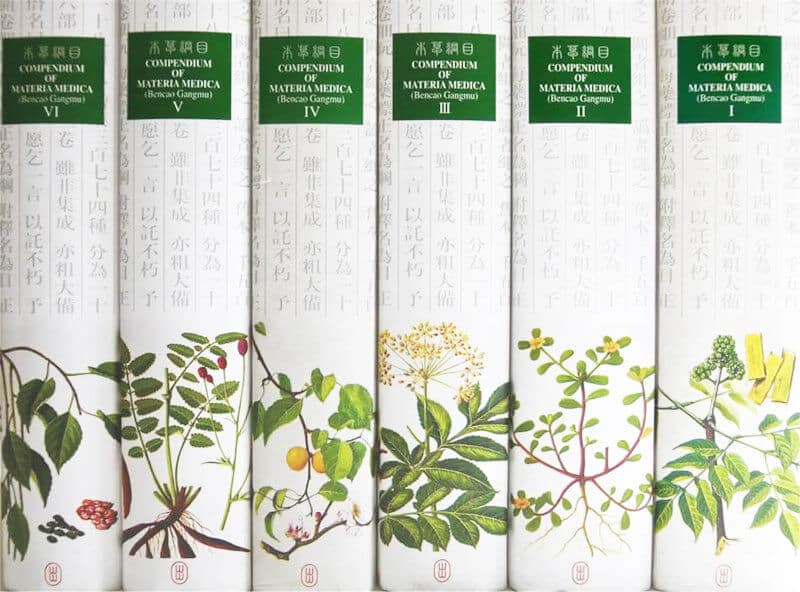 Medicinal mushrooms have been used in Traditional Chinese Medicine (TCM) over the past two millennia to help achieve improved wellbeing and longevity (Aung, Steven Kh. et al., 2005).
 Early medical texts recorded the uses and actions of one of the most famous mushrooms: Reishi or Ling Zhi (Ganoderma lucidum), also known as "the mushroom of eternal youth".
Currently, there is active research being carried out on the use of medicinal mushrooms in various therapeutic areas. Newly published evidence confirms the benefits of Mycotherapy as described in traditional medicine. In the future, Mycotherapy could be a more widely used tool for prevention and even natural treatment or developed into innovative drugs, which would be a step towards a more integrative, patient-centred medicine.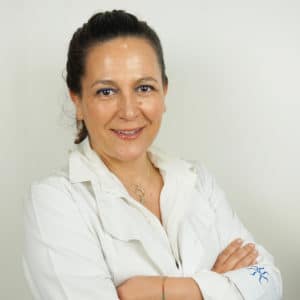 "Hifas da Terra leads knowledge in Mycotherapy with new research and clinical trials and uses sustainable technologies (green technologies) in its extraction processes. From medicinal mushrooms, we develop high quality, safe and effective natural products."
Catalina Fdez. de Ana Portela
A single fungus can have more than 400 active biomolecules
HIFAS DA TERRA STANDARDISES THE AMOUNT OF ACTIVE BIOMOLECULES IN ALL OUR MEDICINAL MUSHROOM PRODUCTS. THIS PROCESS GUARANTEES HIGH STABLE CONCENTRATIONS OF THE IMPORTANT COMPOUNDS IN EACH PRODUCT AND GUARANTEES THE QUALITY AND POTENCY OF EACH FORMULATION.
Medicinal mushrooms are remarkable for their high nutrient density and plethora of other active compounds. Among the most important are active biomolecules such as Beta-glucans, (especially Beta-D-glucans) and terpenes. Prebiotic fibres, omega fatty acids, essential amino acids, vitamins and minerals complete the list of the most well known functional ingredients.
GALENIC FORMS AND HIFAS DA TERRA PRODUCT LINES
Extract or powder? Liquid or encapsulated?
100% MEDICINAL MUSHROOM POWDER
100% LIQUID EXTRACT OF MEDICINAL MUSHROOMS
100% MEDICINAL MUSHROOM EXTRACT
100% MEDICINAL MUSHROOM LIQUID SUPER EXTRACT
Hifas da Terra mushroom nutraceuticals include mushroom extracts in dry encapsulated or liquid form and mushroom powders in dry form. These formats are presented with one main objective: to guarantee the right concentration and, therefore, optimal therapeutic action, of each product produced. Combined products are formulated based on the synergistic effects of different mushrooms, thus enhancing their health benefits.
MEDICINAL MUSHROOM POWDER
USED HABITUALLY: FOR PREVENTION AND AS PREBIOTICS
Hifas da Terra's micronised mushroom powders (finely ground for optimum absorption) can be considered superfoods as they provide all the nutrients and biomolecules of interest, present in whole mushrooms, as well as prebiotic fibres, in a more concentrated form. Micronised mushroom powders can be found in capsule form or as a loose powder for easy use in shakes or smoothies, for example.
MEDICINAL MUSHROOM EXTRACTS
WHEN ARE THEY USUALLY USED? AS A NATURAL COMPLEMENTARY TREATMENT
An extract provides a higher concentration, and therefore a higher potency, of the mushroom's active biomolecules:
Extracts in capsules: allow for a standardised dosage that is easily adapted to the effective dose to meet the patient's needs.
Liquid extract format: this allows for a higher concentration of active compounds to be delivered in a single dose. All HdT liquid extracts are synergistic medicinal mushroom blends formulated not only for enhanced effectiveness, but also for easier consumption and allows for doses to be adapted to the patient's weight as appropriate.
Hifas da Terra offers highly concentrated medicinal mushroom extracts with the Hifas Quality System (HQS) guarantee: organic, pure and standardised in active compounds, both in capsules and in liquid form, as well as products made from concentrated organic powder in capsules and as loose powders
Study reveals that 75% of Reishi supplements tested contain only traces or no beta-glucans at all
Source: Nature & Nutraingredients magazine
A 2017 study conducted in the USA and published in the scientific journal Nature revealed that only 25% of medicinal mushroom products tested, i.e. 1 in 4, contained the amount of Reishi compounds that their labelling indicated. The other 75% were found to have only traces of Reishi beta-glucans or no mushroom at all.
HOW TO CHOOSE A QUALITY BRAND
At Hifas da Terra, excellence in quality is pursued throughout the entire production process, from the strain selection to the final details of the end product, including the cultivation and extraction process. Hifas da Terra products are produced under strict quality standards, including pharmaceutical GMP certification, are standardised for active compounds and undergo numerous quality checks to confirm there are no toxins or heavy metals in final products, guaranteeing the consistency, purity and potency of each product batch.
Healthcare professionals play an important role in helping their clients select a medicinal mushroom supplement that is of good quality and effective (Lucius, Khara et al., 2020). The choice of brand and product, and the client's adherence to that particular recommendation has a clear impact on the final results because, as evidenced in the aforementioned study, not all supplements are manufactured with the same rigour.
Therefore, it is recommended that any producer marketing mushroom supplements validates its raw materials, certifies whether the supplements it offers are organic and whether they have test results for contaminants such as heavy metals or pesticides as well as the potency of the product (Lucius, Khara et al., 2020).
AREAS OF CONCERN: WHAT ARE YOU WORRIED ABOUT?